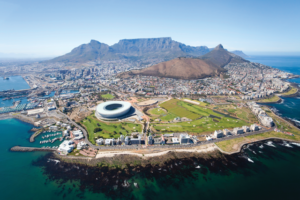 Beyond the rich cultural history of South Africa, one of my favorite things about the country is the fact that it can match whatever holiday you want. From summer to winter, you cannot go wrong with a South African holiday. So, pack up your bags and be prepared to experience the time of your life!
CAPE TOWN
Take a deep breath people because, the stunning views of the port city of South Africa just might take it away. Hikers and mountain climbers should make it a mission to visit the imposing Table Mountain. At 3,558 ft high, it is quite a way up, but it is a worthy challenge. You can use the cable way if hiking isn't for you. History buffs should visit Robben Island while in Cape Town. A world heritage site and prison to Nelson Mandela for decades, there is so much to see and do here.
DURBAN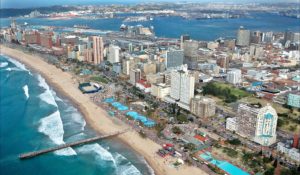 Surfers and lovers of aqua sports would enjoy Durban. The city offers an eclectic mix of culture with a wide variety of local cuisine to street markets selling anything and everything. Visit the uShakamarine world with your family to enjoy a fun day at the marine theme park. Ranked as the 5th largest aquarium in the world, you can go shark cave diving, snorkeling or just enjoy the water slides. Check out the Sun coast entertainment complex while in Durban. It is home to one of the best beaches in the country
JOHANNESBURG
Jo'Burgas you would come to know it is the biggest city in South Africa and it is the capital of the Guateng province. Although they say big isn't always better, Johannesburg defies that logic with a long list of to-dos. From the Apartheid museum to the zoos, Jo'Burg promises excitement and some moments of sober reflections too. But overall, you are guaranteed to have a good time in this city. Don't forget to visit the lion park when you are Johannesburg!
PRETORIA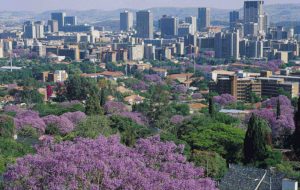 Pretoria is home to many universities and government buildings being the administrative capital of the country. Its aesthetically stunning architectural buildings call visitors to Pretoria. But, there is more to this city than meets the eye. It also has some of the country's famous parks and reserves. The city's national botanical garden is a hot spot as is the national zoological garden of South Africa. Bird lovers should pay attention to Austin Roberts Bird sanctuary or head over to Bester birds zoo where you might be able to get a pet bird. Be sure to check travel laws and guides on that.
MPUMALANGA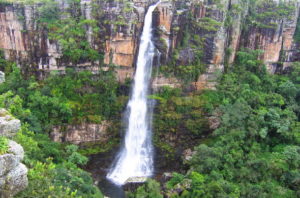 Visit the former gold mining town of Graskop in the Mpumalanga province and you will be forgiven for thinking that you have died and gone to heaven. The scenic waterfalls of Mac-Mac, Lisbon and Berlin (names telling of their ancestral roots) is breathtaking. The Blyde River Canyon reserve is just everything. And while you are in the area, be sure to check out Wonder View (the name itself is a dead giveaway). Happy holidays!
Visit More Best Places of South Africa: –