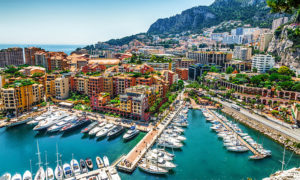 Monaco is a tiny independent city-state on France's Mediterranean coastline known for its upscale casinos, yacht-lined harbor and prestigious Grand Prix motor race, which runs through Monaco's streets once a year. There are numerous places where you can make plan for roaming as –
Monte Carlo
Lavishness and comfort lie in the capital of Monaco. It is a fabulous region for people and car watching, with the touch of breathtaking natural beauty. This district's headland location has a mesmerizing views of the Port of Monaco, more than one boulevard that offers shopping in luxury boutiques, and a marvelous Opera House.
Monaco-Ville also known as Le Rocher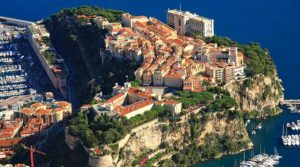 This captivating town gives the tourists a chance to wander around the oldest neighborhood in the country. It was built on a rocky land, reaching into the Mediterranean Sea, and the sight it provides is nothing less than magnificent. There are also numerous restaurants and hotels, that can be found here, along with various famous city's landmarks, including the Oceanographic Museum and the Prince's Palace.
Larvotto Beach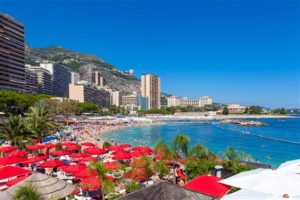 Only a few minutes' stroll from Monte Carlo, a beautiful, pebbly coast is situated. This is the only beach in Monaco, therefore it is an extremely popular destination. There are people who recommend this shore for families, but you must be aware, that topless sunbathers are far from being strangers here.
Port de la Condamine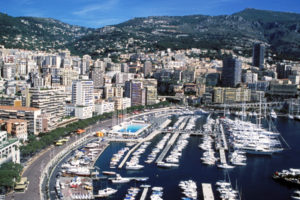 This square-shaped Port was designed to hold countless luxury vessels, even the Prince's private yacht is docked here. You can enjoy a lovely walk along the port area, stop at one of the great cafes or enjoy a catamaran drive around Monaco to see the scenic coastline.
The Japanese Garden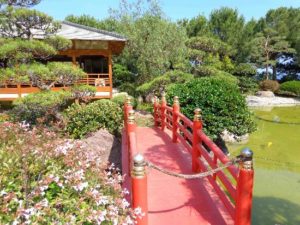 This authentic Japanese garden is built into a steep hillside, complete with stone, water and vegetation. It is a place of tranquility and allure, where you can discover a pristine stream, a beach and an incredible waterfall.
Moneghetti District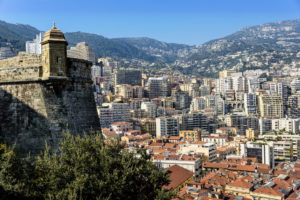 Located in a region where the Alps drop into the Mediterranean Sea, seemingly endless roads and steep steps lead to a part of the city built on terraces with charming villas and a seductive garden. It is also p place where you can find their parish church and the only railway in the country.
Port Hercules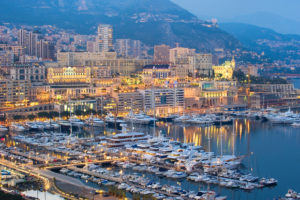 With the royal palace sitting above, this port is one of the most photographed ports in the world. It is an area that a part of La Condamine, and it is perfect for sightseeing, shopping and dining opportunities, and a fabulous place to take a relaxing stroll. It is also a prime location for Formula One enthusiasts, when the spring races take place.
Fort Antoine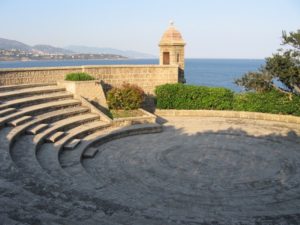 Fort Antoine is a history military fortress, built on the edge of Le Rocher, and today it is used as an outdoor theatre, offering a wonderful setting to enjoy performances under the stars. But the main motive to visit this site is the spectacular vista point it provides.
Oceanographic Museum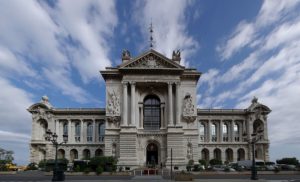 This is a museum one simply must stop by. With the aquarium's ninety tanks, exhibit of models of Prince Albert's ships, and showcased skeletons of marine animals along with the ocean-exploring equipment, this is a museum that does not only display the educational elements, but has world-class laboratories, used by scientist from all around the globe.
Cathedral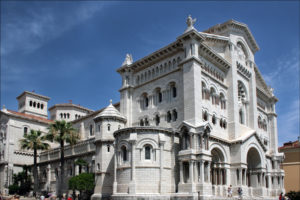 Constructed out of stunning white stones, this Byzantine-Roman-style cathedral is where the Monaco Princes are buried, and it houses the tombs of Princess Grace and Prince Rainer. It is open to the public at all time, except during any religious services.
Read also –