Norway is a Scandinavian country encompassing mountains, glaciers and deep coastal fjords. There are numerous places where you can make plan for roaming as –
Oslo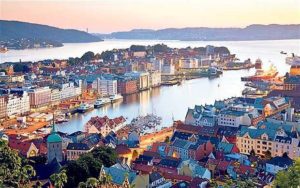 The capital of Norway, and one of the Europe's fastest growing cities, Oslo holds a modern, confident and relaxed ambiance. To a large extent it's actually covered with green space and forest, which make a perfect spot for hiking and biking. But even though it manages to feel like a smaller town, it is still a destination with major cultural establishments, art galleries and world-class restaurants.
Trondheim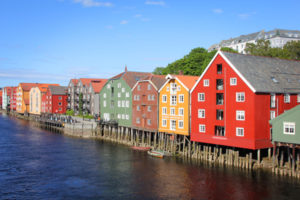 This is a city if many faces; it is popular for its culture, food, technology, students and cycling. Trondheim really captures the energetic and modern atmosphere, but at the same time lets the visitors know that the history has not been forgotten.
Tromso
Tromso isnot only one of the best places to find northern lights, it is actually best known for its 18th century wooden houses and the fabulous natural surroundings. Be sure to take the highly recommended cable car trip, and visit Polaria, the arctic aquarium and museum.
Jotunheimen National Park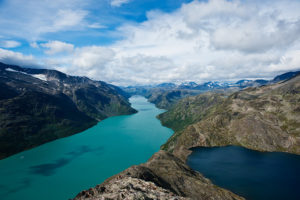 The Norway's leading national park covers numerous of mountain ranges, and provides several hiking routes that take you to clear deep woodland lakes, amazing glaciers and scenic valleys, and at least one path will take you to the Norway's highest waterfall.
Stavanger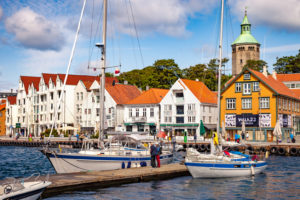 Because of the warmer climate and sandy beaches, Stavanger is a preferred summer destination for tourists who want a taste of Scandinavia combined with surf and sand. Yet gorgeous coastline is not this town has to provide; in the Gamel Stavanger area you can go back in time to look into 18th century Scandinavia, and stop by the best example of a medieval church in the country.
Lofoten Islands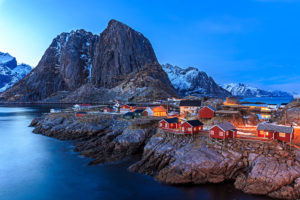 If you want a truly unforgettable experience in the nature, Lofoten is the place; pristine landscapes, of deep fjords, unique seabird colonies, exquisite beaches and grand mountain ranges. Amazing sites where you can kayak, fish, scuba dive, hike, and more. But don't forget to check out some of the oldest Viking relics in Norway.
Bergen
Bryggen, the 15th century waterfront, is an important modern part for Norway and a well-known tourist's station. It cultivates the values and atmosphere of a small town as the lovely locals happily point you to the best meal around. Seven mountains surround this city providing stunning views, and after exploring the town, why not take a tour to the most magnificent fjords you could imagine.
Fredrikstad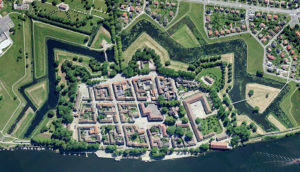 This is a quaint town, populated by no more than 350 people, with significant historical roots. Old Town is a charming spot, where visitors can relax over a nice bottle of wine or a cup of Italian coffee before they head to one of many shops and galleries nearby.
Alta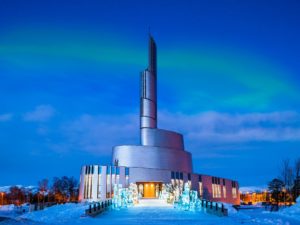 Alta just might be the best destination to view Aurora Borealis. This is where the very first observatory for the northern lights was built, and there is countless of activities to enjoy here. Try dog sledding, a snow mobile or fishing, either way, you are guaranteed not to be bored.
Røros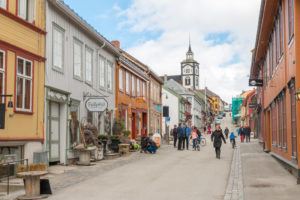 This town is made up of wooden buildings and it is an important mining location, Røros maintaines its original charactes, even though it has grew into a modern community. Walking through narrow streets and old courtyards somehow feel like you are visiting an amazing living museum.
Read also –