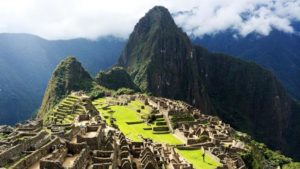 South America is rich with breathtaking landscapes with beautiful snowcapped mountains, deserts, mountain ranges and forests. It provides an absolute delight to its travelers and tourists and also challenges them through outdoor games and adventures. You can also simply sit back and relax by seeing and enjoying the nature of South America. No matter where you are in South America, you will sure see many Latinos who will sweep you away. Places like Coasta Rica, Rio de Janeiro are some of the world famous destinations of South America. Here is a list made for your guys, on the top 10 best South American travelling countries. If you are planning a trip to South America, do visit the places mentioned below, you won't regret it!
1. Machu Picchu- Peru
At present Peru is the hot spot for all travelers and tourists, especially the Machu Picchu which has become the shinning jewel of the place. The Machu Picchu was once up on a time served as Incan kingdom and the ruins and remaining's of that time are attracting people from worldwide. The kingdom was hidden in the lush and green Peruvian mountains and was remained in dark for quite a long time. Now it is an archeological site. You can reach the place either by trekking or through vehicles like trains and cars. The trekking will take several days during which one can enjoy the nature at its best.
2. Rio de Janeiro South America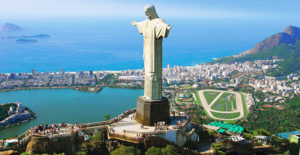 The second most visited and world famous place in South America is Rio de Janeiro which is a marvelous Brazilian metropolis which is lined with white sandy beaches, rainforests, and green mountains which offer a very dramatic and picturesque backdrop for the place. The lush rainforest is home to many different and colorful birds. The beauty of the place and its picture perfect sand beaches attracted the Brazilians and visitors alike from 500 years. Rio is a perfect place to take a good long break from all your tensions in the life.
3. Buenos Aires South America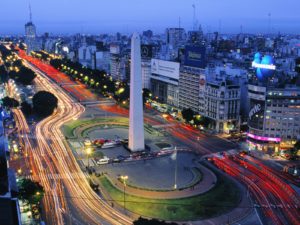 The third must visit place is the birthplace of the world famous dance called Tango which is an energetic, captivating and seductive dance in the world. The atmosphere of Buenos Aires is very romantic with the restaurants and the bustling nightlife. The heritage of the place ca be seen clearly in its architecture and the parks. The oldest bar of the city will take you back to 1858 while the Teatro Colon will make you feel great as it did in 1908. Buenos Aires is also the shopping capital of the Latin America which is why you can get premium products in the city.
4. Cusco City South America
Cusco is a beautiful city with a rich history which dates back to Incan majesty and Andean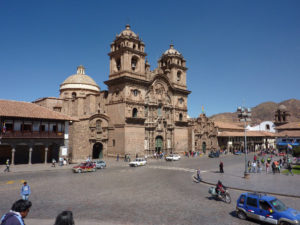 Baroque. The city streets are covered with stone paths and beautiful monuments like Church of Santo Domingo Flanking the Plaza de Armas and the Qoriacancha palace. The place is located on a high altitude and is a mix of the Amerindian and mestizo cultures. If you like to shop then you can look for the textiles that come in wonderful and lively colors. The archeological wonders of the place also attracts people from far places.
5. Amazonia- Ecuador South America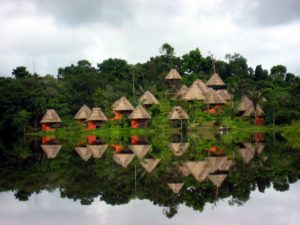 Amazonia is a place filled with a very unique and interesting ecosystem on the earth. The amazon is a very vast area that covers almost 40 percent of South America continent and lies in many countries. One of the best and most used entry ways is the Ecuadorian border's capital city, Quito. But you must remember that this place is not for light hearted and is one of the world's most bio diverse areas with very strange creatures. There are still many species in the area that are not discovered or unknown to present science. You can find very unique monkeys, birds, insects, reptiles, caimans and flora.
6. Angel falls- Venezuela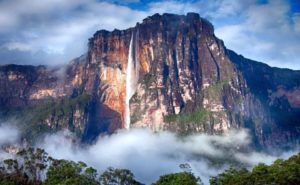 Another most striking and beautiful places in South America is the place called Venezuela. The Venezuela offers its visitors with one of the world's most popular waterfalls called angel falls. There is a hike to the angel falls and this jungle trekking includes its own adventures through grasslands, mountains and magnificent rivers which will can lead you to beautiful lagoons and waterfalls.
7. Sao Paulo South America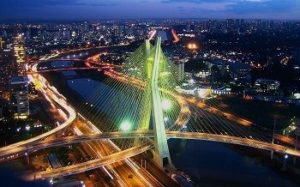 Sao Paulo is the South America's largest city and is home to multinational cuisine and art which is magnificent and diverse. The place is home to about 10 million people and is filled with many famous restaurants. The restaurants of the Jardins district will serve food in a very unique and unimaginable way to its visitors and diners who come from all around the world. Apart from the restaurants, Sao Paulo is also a great place for shopping, and is filled with many museums, neighborhoods and sceneries.
8. Lima South America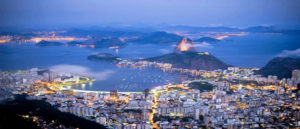 Another great and best travel destinations of South America is the Lima which was founded in 1535 by the famous Francisco Pizarro. The Lima is a very fascinating city and is rich with a lot of history. Lima is completed with many archeological sites which dates back to Incan times. You can also take a tour through the elegant Cathedrals and the rich palaces which dates back to Spanish colonial times. The downtown in Lima is a bit crowded and is a place with many neighborhoods, but it is a place where one can enjoy the most, especially near the beachfronts which are filled with many shopping centers and areas, hotels and dining.
9. Santiago South America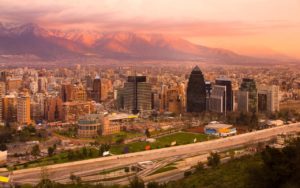 Santiago is very renowned South American destination and houses a very colorful Bohemian district. Santiago is a colorful metropolis that offers joy and pleasure to its tourists. It is a place where you can never feel bored as it offers may different things all the time. You can find funky cafes and clubs, architectures which dates back to 16th century, forest park collections that range from Pre Columbian era to contemporary. You can also do shopping in this city at local malls.
10. Quito City South America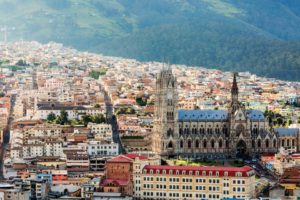 Quito is our last but one of the best South American destinations that is rich with Pre-Columbian history and was founded on the ruins of the Incan city. The place is a capital city of Ecuador and offers everything that a modern traveler needed. There is a Latin American historic center in the place which is an UNESCO world heritage site. The most important places of Quito includes San Francisco and Santo Domingo Monasteries and Campania Church and college. The city is located in Andean valley that is surrounded by many volcanic peaks which offers a breathtaking and photographic background to the city.