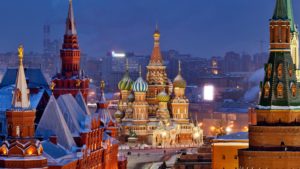 Russia is the largest country in the world which is spread over nine different time zones and is also very diverse country. There are a wide variety of things to explore in this country ranging from lavish palaces to soviet era relics and antiques to famous cities. It is difficult to choose which place you want to have your vacation in, because every place in this country offers you something memorable and pleasant. This is where we come to rescue and will help you choose the place you want to spend your holiday in Russia. Bringing to you, the top 5 best cities to visit in Russia which are listed below from top 1 to 5.
1. Moscow City Russia:
The capital city of Russia, Moscow is a must visit place in the country and is home to mighty Kremlin and the red square. The Moscow city inspired many of spy novels. This city turned from a small provincial outpost to a cutting edge city with a long history and lively night life. You must visit the red square where you can see the world's famous Onion domed St Basil's cathedral that has some bright colors on it- a symbol of Russia. another must visit place is the golden domed Kremlin which is opposite to the mighty red square which is the powerhouse of all political affairs of Russia where dictators and tyrants like Ivan and Stalin conducted their businesses. There are also many internationally famous galleries, museums, markets, restaurants and shopping centers in this large and beautiful capital city.
2. Suzdal City Russia: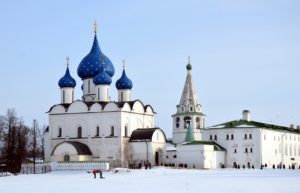 Suzdal once served as a capital for many Russian principalities and is also the jewel city of the country because this place serves as a living museum for all the historic events, and cultural past of Russia. the Suzdal is called as the golden ring and you can captivated with all the historic sites and many full sized onion shaped dome topped kremlins, monasteries and cathedrals that are everywhere in the city. The city dates back to 1024 and is one of the oldest cities in the country. The suzdal city is much like an open air museum which will definitely transport you back into past.
3. Pskov and Pechory City Russia: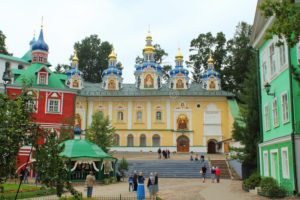 The third best city of Russia in our list of top 5 best cities to visit in Russia lies in the north west region of the country and is 30 kms from the Estonia which is the Pskov, an ancient and historical place which has a fortified riverside Kremlin and a cathedral which is the must see place for any tourist. This very city dates back to 903 which make Pskov the oldest city in the country. There are many tiny and beautiful churches, medieval time outer town walls and picturesque Byzantine architecture in the city. There is a trinity cathedral inside the walls that stands 256 ft. tall and has a glided dome that is visible from 30 km away on a cloudless day is a must see place. Located within a short drive range is a beautiful Pechory settlement that is famous for its Monastery. You can see many monks living in this place along with spooky burial caves that are filled with coffins and dead bodies of 10,000 monks.
4. ST. Petersburg City Russia: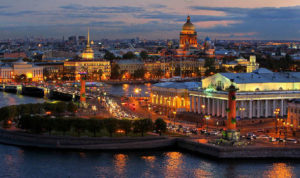 One of the country's most developed and European city is the ST. Petersburg which is a great place with lots of history and culture. This is one of the must visit cities in Russia that is filled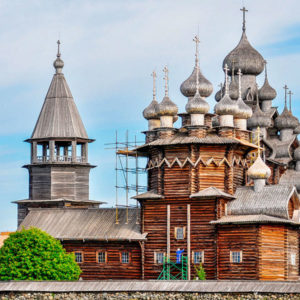 with more than 220 museums, 80 theatres and 2000 libraries and many edgy art galleries along
with few famous bohemian cafes, hostels, underground clubs and good restaurants. There is also a UNESCO listed historic center in the city which is a network of canals along with baroque and neoclassic architectures. The city also has a lively night life.
5. Kizhi Island City Russia:
Kizhi Island is located in the Lake Onega of Russia and is famous for its open air museum which is one of a kind museum that preserves historical, natural and cultural interests of the country along with a pretty wonderful wood structures collection. The must visit places of this tiny island are the Church of the resurrection of Lazarus and the Kizhi pogost.