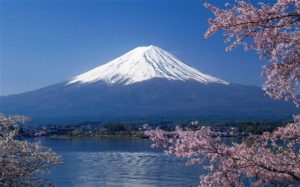 People always enjoy to visit in different attractive places in their free time. One of the best tourist countries in the world is Japan. A visitor will completely enjoy the places and the people of Japan are very much helpful and thus anyone can enjoy their visiting. Some of the top 5 best places to visit in Japan are as follows –
• Mount Fuji Japan
This is famous as it is the highest mountain of Japan. People from all over the world come here to enjoy the beautiful place. A collection of shrines can be seen around the crater. Now visitors use many routes to reach the top of the mountain. Fujiomiya, Gotemba, and Kawaguchiko are some of the popular routes. If the visitors should know that July and August are the best months when weather of Japan remains pleasant.
• The Bomb Dome in Hiroshima
It is one if the best attractions point for the visitors as the building known as the Prefectural industrial promotion Hall, which is the place where the atomic bomb was detonated and that date was 6th August in the year 1945. It is situated in the Centre of the Peace Park in Hiroshima. It is now a UNESCO World Heritage Site.
• Hemji Castle Japan
The different historical monuments are preserved in a perfect condition in Japan. The visitors can easily get information after seeing those castles. One of the famous castles in the country is Hemji Castle. Construction started at 1933 and it was finished in 1939. Some shootings were also done for movies in this castle. It is located in Hyogo Prefecture, which is situated on the west part of Osaka and Kyoto.
• Todai-ji Hall, Nara Japan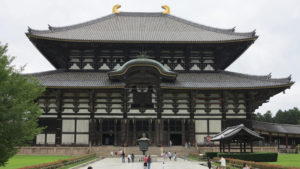 This is a fantastic hall located in Nara. Nara was founded in the eighth century and it was considered as the capital city of Japan. The visitors can easily see the traditional culture of Japan. The hall is the largest wooden hall in the world where many statues  are filled. Along with the statute the largest statue of Buddha made of bronze can also be seen. This statue of Buddha is also the largest one in the world. It is also considered as the top building in Japan by UNESCO World Heritage Site.
• Ginza, Tokyo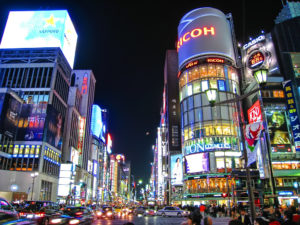 Tokyo is the capital city where the visitors can get everything. The lovely sight seeing and many shopping malls and market can also be enjoyed by the tourists. Ginza is the most important city in the world. When the buildings are seen at night in neon light the city gives a beautiful and nice scene. Visitors can also enjoy the different hotels, restaurant, bars, casinos and much more.
There are many visitors who come to enjoy the cities of Japan and different places. The visitors should take the proper knowledge of the cities through online or from different service providers. Along with the above sites there are also many other monuments. The sea beaches also give a good enjoyment to the visitors and they enjoy many other natural sources like lake, mountain, garden, park etc.