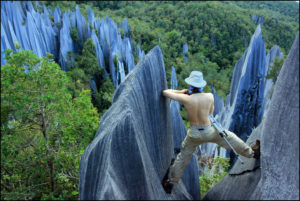 Let's explore the best: Have you set your mind to explore Malaysia for your vacation? If so now it's time to glance up the best places to be visited in your travel.
As you all know Malaysia is one of the best places to set out vacation. It is an independent nation which occupies small part of South East Asia. This is a region which is loaded with various ethics and culture. People who are interested in exploring places along with renowned history can blindly set their way to Malaysia. Even though there are flooded adventurous places in Malaysia, few among them are highly pronounced for ethnic beauty and History. Here are the top 5 places to be visited in Malaysia.
Mulu National Park Malaysia
Mulu is the best national park in sarawak (a region in Malaysia) which is loaded with all the blessings of nature. This is a wonderful and adventurous place that none of the tourists can avoid landing here. This includes underground caves which are considered as the world's largest cave chamber. It is stated that the space in this cave is too large that they can accommodate nearly 747 aircraft. Though this is astonishing, it is a remarkable fact which can be denied.
Langkawi Malaysia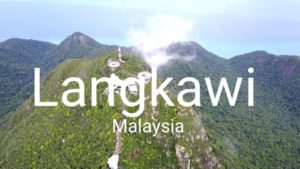 This is one of the favorite tourist destinations to be visited with your loved ones. This is an extensive group (archipelago) of 99 islands located in the Andaman Sea. This is a wonderful location to shoot as they are covered with white beaches, dense interior jungle and craggy peaks. Langkawai is the best choice for the people who are interested in enjoying nature and its wonder.
Taman Negara Malaysia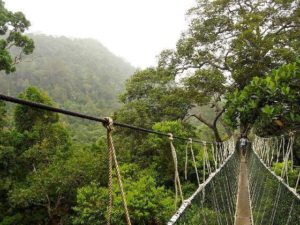 Taman Negara is another national park of Malaysia. This is a dense forest which is covered by many tropical trees and plants. The Taman Negara holds the specialty of world's longest canopy. This canopy helps the tourists to enjoy the heavenly beauty of forest without guide. Walking in this canopy will provide the most adventurous forest experience which cannot be realized elsewhere. This forest holds various species of animals like leopard, Asian elephant, rhinos and other endangered species. It is also the habitats of some rare species of birds, lizards and snakes.
Petronas Twin Towers Malaysia
Twin towers are one of the most familiar spot known across the world. These twin towers are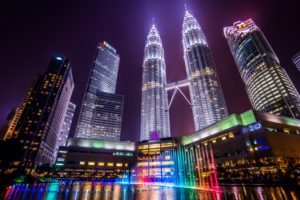 the only twin building and considered as the world's tallest building. The 88 th floor of this tower is designed to exhibit Islamic culture. Each and every art in this floor delivers an Islamic look.
Perhentian Islands Malaysia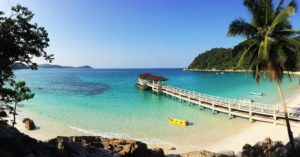 Perhentian Islands are the best choice for the people who are highly concerned with their budget. This is a coastal region which is located in the Northeast part of Malaysia and they hold the most beautiful beaches of the world. The place is stated for their cheap accommodations. Since they are surrounded my fine sand and water, it can be considered as the best spot to entertain kids. Thus, people with low budget can hire these accommodations.
Apart from these places Kuala Lumpur, Mount Kinabalu, Sepilok Rehabilition Centre, Georgetown Inner City, Cameron Highlands and Pulau Tioman are also considered as the best spots to be landed by all tourists. And now it's your turn to explore these places with great enthusiasm.